Professional Video Production Services in Phoenix
Expert Videography for Videos with Value
Videographer Josh Heller knows the difference a dynamic, creative video can make in telling your story, inspiring your employees, or promoting your business. Video production services from Mirage Productions use professional equipment and advanced editing techniques to provide next-level solutions to your video needs.
A Powerful Video Makes a Lasting First Impression
In a competitive market, static words and pictures are often not enough to keep potential clients engaged with your promotional materials. If you want their eyes on your business, you need media that grabs and holds their attention. That's where our videography company comes in!
A homemade video may be fine for an informal social media post. However, when it comes to video production, people can quickly spot the difference between a professional and an amateur. The quality of your content will reflect on your organization. It takes an expert to shoot and edit digital media that will matter to your business.
Mirage Productions has more than 25 years of experience helping clients develop eye-catching video media. From the initial storyboarding to the video post-production process, we work with you to create engaging, lead-generating content. Let us help you tell your story!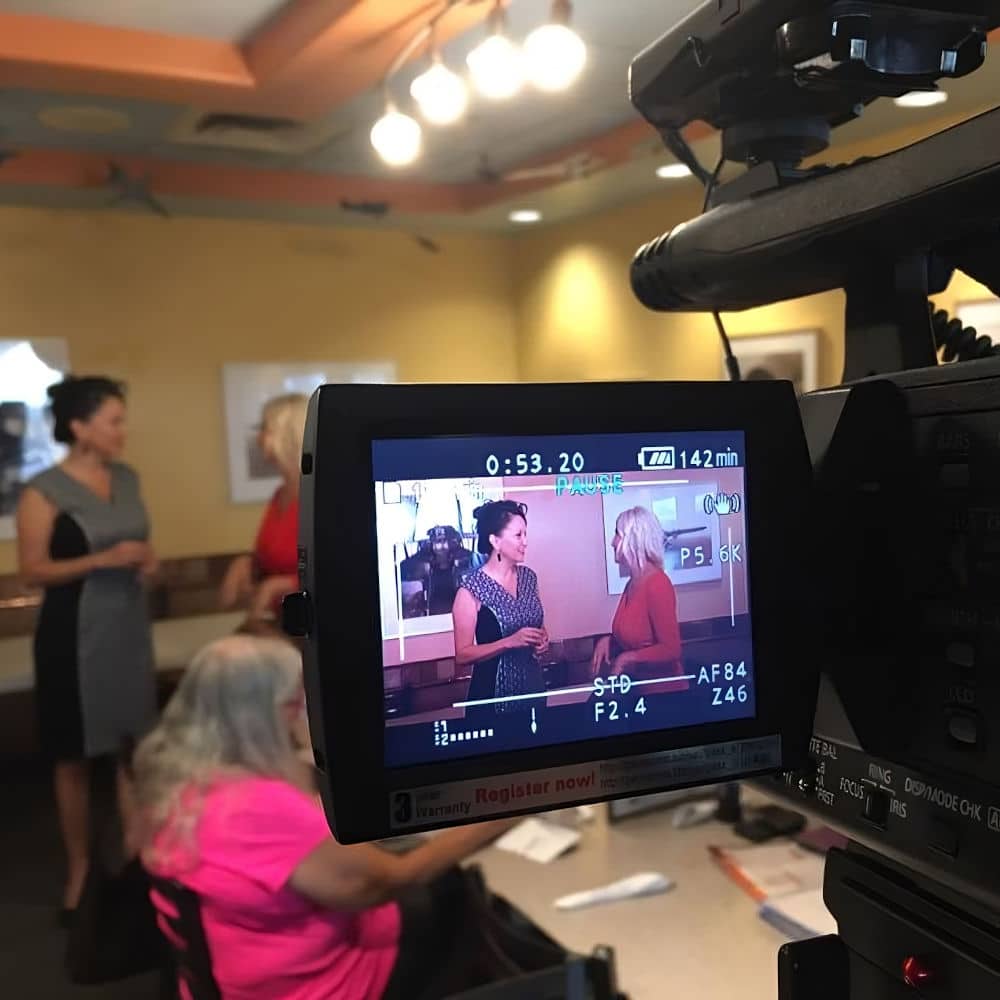 The Assets We Bring to Digital Video Production Projects
As a client-centered media production company, Mirage Productions adds value to every project. Our strengths and your vision will bring exceptional results.
Our founder, Josh Heller, has more than 25 years of experience in professional videography. His projects include local video business cards, national commercials, music videos, and full-length documentaries.
Mirage Productions brings all the necessary tools for an excellent quality video including 4K and HD cameras, the latest sound equipment, green screens, and lighting equipment.
Post-production editing is the difference between average and great video. We use powerful editing software to add graphics, music, animation, and other effects to your presentation.
We are dedicated to telling your unique story. Making a meaningful video requires collaboration, and we are happy to assist you in making your vision a reality while staying within your budget.
The proof of a great videography company is its body of work. Feel free to peruse our Vimeo page to see examples of the videos we have produced for other clients.
See What Clients Have to Say About Our Video Services
Mirage Productions has been an invaluable partner on our recent client projects, thanks to Josh's exceptional expertise and talent. With his direction, our videos have taken on a whole new level of professionalism and creativity that truly impresses our clients. From script assistance to flawless execution, Mirage Productions has delivered every time. We look forward to a continued collaboration with this exceptional team on future projects.
I recently worked with Mirage Productions on a video project for my business, and I was thoroughly impressed with the quality of their work. From the initial concept stage to the final delivery, their team was professional, knowledgeable, and easy to work with. They truly took the time to understand my business and objectives, and they brought creative ideas to the table that helped elevate the project.
A Partner for Outstanding Video Production Services
Do you have a story you need to tell? Mirage Productions has the tools and talent to transform it into an impactful video for your business or organization. Contact us today for a free consultation.
Questions About Commercial Video Production?
Below Are Some Common Questions about Videography
Did We Answer Your Question?